Ben Thanh Market is a bustling destination is situated in Ho Chi Minh City. Tourists can go here to buy souvenirs for friends and relatives as well as enjoy delicious dishes. If you do not have enough time in the daytime, you can travel Ben Thanh Market at night.
1. The information about Ben Thanh Market
Ben Thanh Market is located in the center of District 1 on 4 streets include Phan Chu Trinh, Phan Boi Chau, Luu Van Lang and Nguyen An Ninh, opposite the East and West doors. From 7pm, the shops inside the main market close, make room for the appearance of Ben Thanh Market at night. The stalls at night starts to trade at 20 p.m.
2. What does Ben Thanh Market at night have ?
People who travel to Ben Thanh Market almost keen on unique cultures of Ho Chi Minh City as well as buy special keepsakes for relatives and friends. Besides, this place also has a great number of teenagers visit after stressful day of learning and working.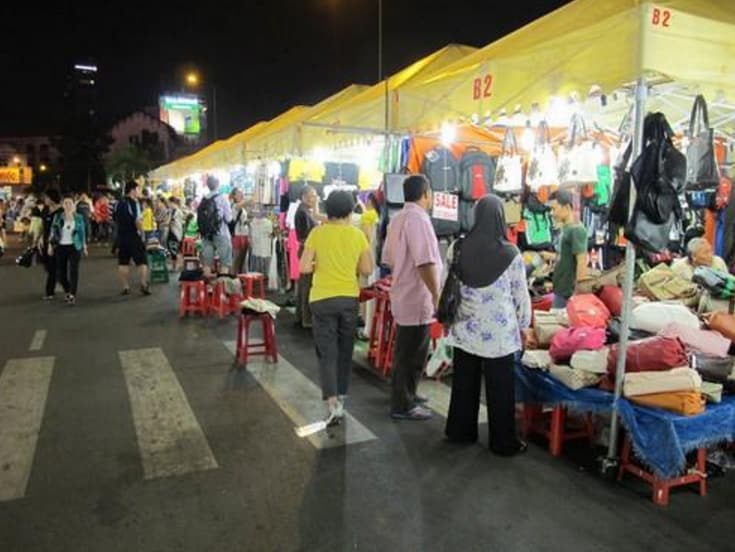 The special traits of Ben Thanh Markt at night are good-looking, connoisseur and fluent foreign language communication sellers. When entering this place, tourists can listen greetings in English, French, Japanese, Thai … like a colorful chord.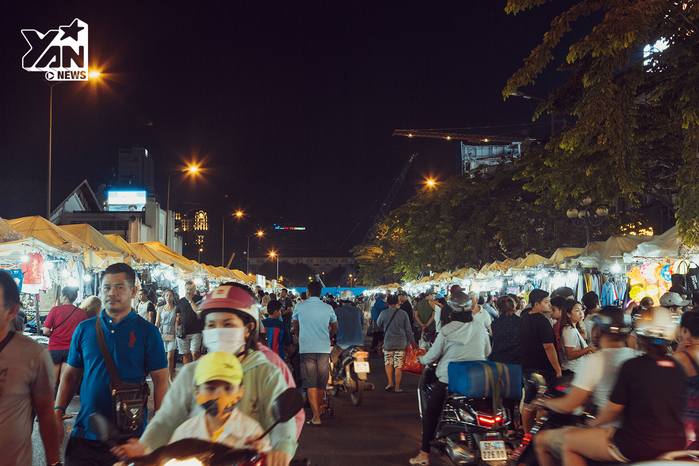 The goods are sold in Ben Thanh Market are extremely abundant, enough types include exports, processed goods to high-class portable goods. Food meets quality standards, vegetables are available off-season, imported fruits, fresh seafood, …
In addition, Ben Thanh market at night also has many handicraft items such as embroidery paintings, lacquer paintings, oil paintings, rosewood or bamboo blinds, ceramics. The mentioned works are truly masterpieces of art designed through the skillful hands of Vietnamese artisans.
3. Which food does Ben Thanh Night Market have?
The food area of ​​Ben Thanh night market is also a unique feature that attracts many domestic and foreign visitors because of the typical folk flavors of many regions such as Hanoi pho, Hue beef vermicelli, Quang noodle. Nam Vang noodles,… with quite affordable prices, are listed on the price list.
Ben Thanh Night Market is also very popular with customers by the grilled dishes here. From simple grilled dishes such as grilled ribs, grilled chicken, grilled corn, to dishes such as beef guise leaves, fish fat beef, grilled spring rolls, … make it difficult for many visitors to fall in love with these charming stalls .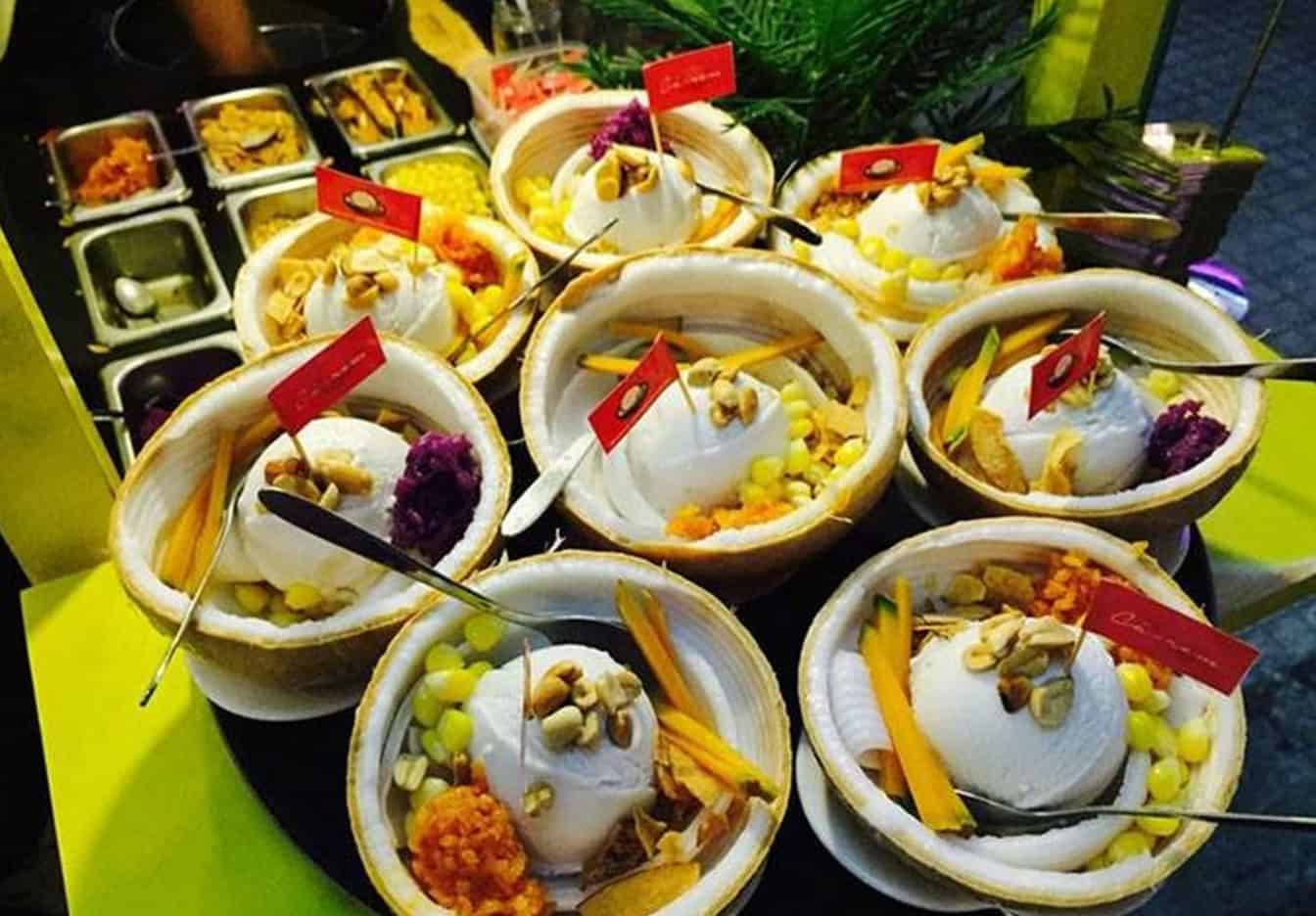 If you are a fan of spring rolls, Ben Thanh Market at night  will be the appropriate address for diners. The spring rolls here are quite attractive with dipping sauces such as seasoning fish sauce, black soy sauce or fish sauce, creating an unforgettable taste for first-time visitors. 
It can be said that Ben Thanh Market at night as a miniature Saigon can fully meet the dining and shopping needs of visitors. Ben Thanh Night Market has become a cultural feature, a must-visit destination for tourists who want to learn about Ho Chi Minh City.