Cat Ba is becoming an attractive destination for locals and foreigners. This place attracts tourists in both normal days and holidays.
Where is Cat Ba Island?
Cat Ba Island is located in Cat Hai District is about 9km from Hai Phong city center. This is a prominent tourist destination in the North with a greatnumber of tourists flock here on holidays or summer.
What time should people go to Cat Ba?
Visitors can travel to Cat Ba in any season, any time of the year because it has a cool and fresh climate all year round. However, summer is always an ideal season for Cat Ba because visitors can freely struggle in the fresh water and feel comfortable.
A note for you is that if you come to Cat Ba in the summer, you should avoid the weekend. At this time, the number of people is not only crowded but the price of hotels is also very high.
Travel experience to Cat Ba Island
From Hanoi: Take a bus from Gia Lam, Yen Nghia, Ha Dong bus station to get to the bus station of Hai Phong city (average price is about 100,000 VND / person). The second way is to depart from Hanoi in the direction of Ha Long to take the Tuan Chau ferry (however it will take longer)
From here, tourists have two options: hydrofoil straight to Cat Ba for VND 220,000 in 45 minutes, or by road through 2 ferries at the cost of 11,000 VND and 6,000 VND per person respectively.
Ride a motorbike from Hanoi to Hai Phong with a distance of 140km then continue to take two ferries as usual.
Tourist places in Cat Ba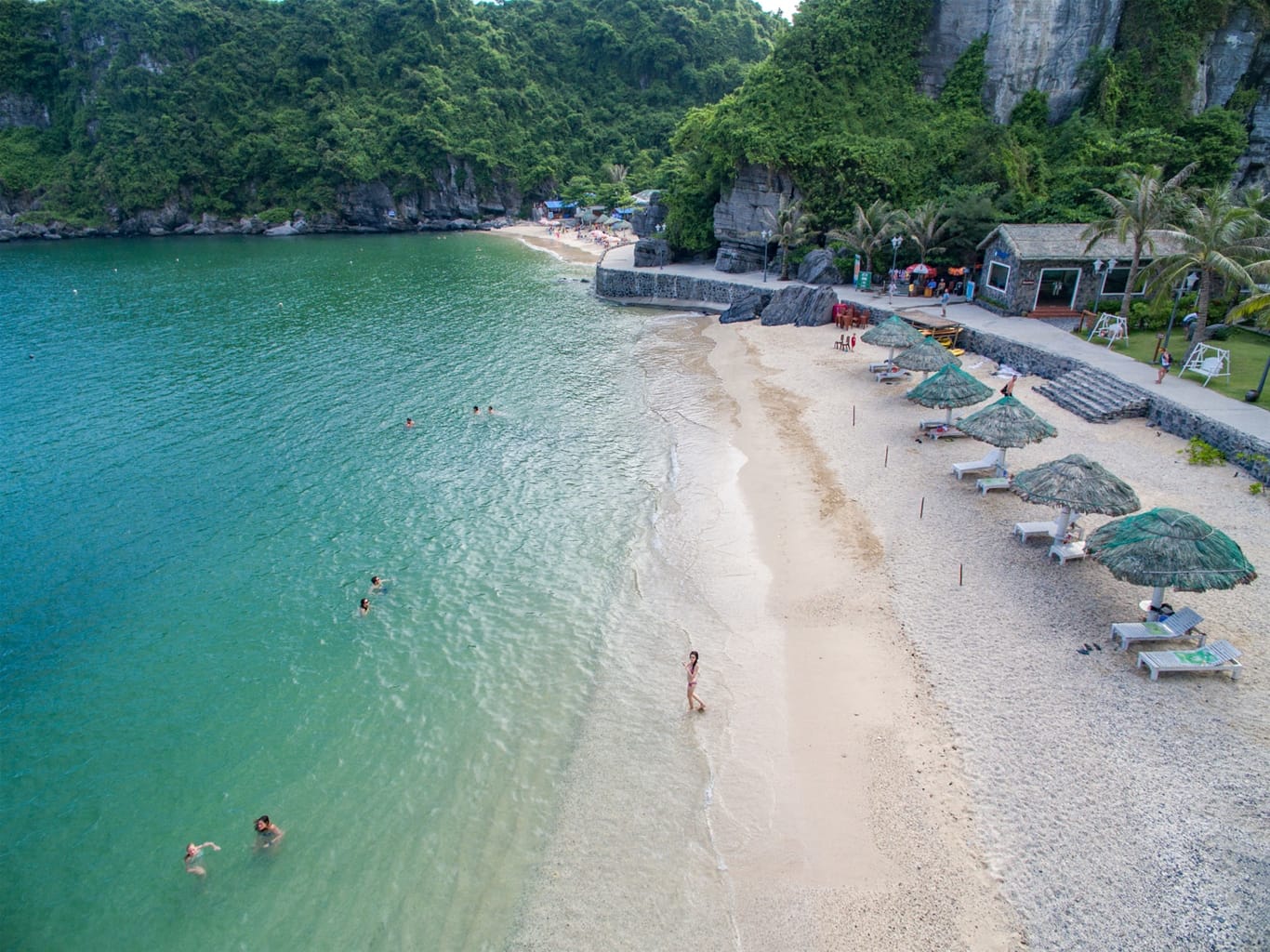 1. Lan Ha Bay
Lan Ha Bay is located close to Ha Long Bay, east of Cat Ba Island. Because this place is still known by a small number of people, Lan Ha Bay is a peaceful destination in comparison with other famous places.
2. Monkey Island
The reason that Monkey Island is named that is because there are fun monkeys here and is extremely suitable for groups with children. In addition, if you like the sea and want to discover marine life, you can also join a diving tour at a center on the island for about 1 million VND / 30 minutes with coachings instruction.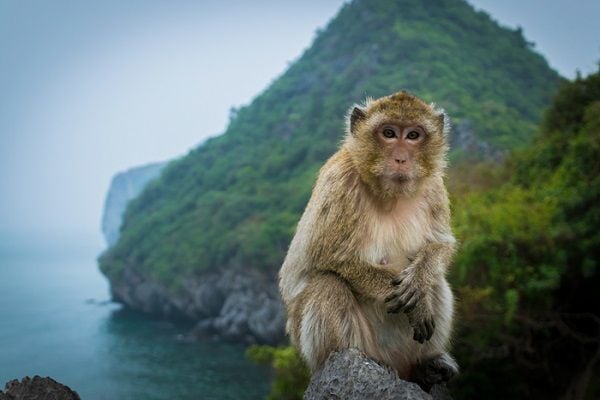 3. Cat Ba National Park
Cat Ba National Park is recognized as a world biosphere reserve with rich and pristine flora and fauna as a tourist attraction.
With the price of about 15,000 VND / person, visitors can choose ecotourism routes, admire the botanical landscape inside the national forest or visit some famous caves such as Trung Trang cave, Doi cave, ….
5. Cannon fortress
Cannon fortress is located at an altitude of 177 meters, this is a historical relic built by the Vietnamese army in the 40s of the 20th century, and still holds two large cannons, each weighing up. tens of tons. Besides visiting the fortress, visitors can also observe many familiar locations of Cat Ba island from above such as Lan Ha Bay, Guoc Island, …