Besides District 1 and District 3, tourists can also visit District 2 Ho Chi Minh City to enjoy delicious dishes!
Al Fresco's
Address: 89 Xuan Thuy, Thao Dien Ward, District 2 Ho Chi Minh City

Opening hours: 08:30 to 22:30

Price range: 80,000 VND ~ 695,000 VND
This Italian-style restaurant is quite popular and attracts customers in the bustling food district of Thao Dien. The restaurant's space is both air-conditioned and has a garden for those who prefer to sit outdoors. Thanks to many trees, the space is very cool and airy. The restaurant has a very professional and agile service style.
That is why any diners coming to the restaurant will be satisfied and give Max star rating on the service as well as the space and menu of the restaurant. Because they are all very professional and satisfy everyone even the most difficult person. In which, there is a unique flavor of the restaurant that is loved by many people.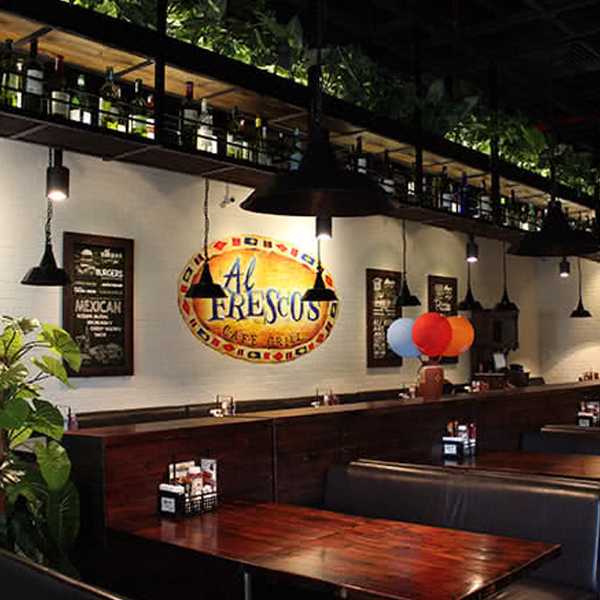 Al Fresco's is famous for typical Italian dishes such as pizza, pasta, salad … and also baked or stewed dishes. However, customers who come here are very satisfied with pizza or Jumbo Rib. The pizza is thin on the outside, crispy on the outside and still soft on the inside, and the topping is full and the sauce just stimulates your taste buds. Al Fresco's does a lot of promotions so be sure to keep an eye out.
Boat House
Address: 36 Thao Dien, district 2

Opening hours: 07:00 to 22:30

Price range: 100,000 VND ~ 330,000 VND
This is a restaurant right next to the Saigon River, so the view overlooking the river is wonderful. When you come to the restaurant, you will have very unique check-in photos because of its poetic and impressive beauty by the river.
If you plan to enjoy dinner at the restaurant, come early before sunset so you can hunt for red sunset pictures on the river! It will definitely be a million like picture. Coming here, you can not only enjoy the food but also experience the restaurant's river services.
Because it is near the river, the space of restaurant is extremely cool and airy. The restaurant only displays simple wooden tables and chairs with an umbrella during the day. You can go on a date or enjoy a weekend with your family here.
The Deck Saigon
Address: 38 Nguyen U Di, Thao Dien Ward, District 2

Opening hours: 08:30 to 23:30

Price range: 100,000 VND ~ 385,000 VND
The Deck Saigon is a traditional and modern restaurant with a very beautiful and airy space beside the banks of the Saigon River. Coming to The Deck Saigon, you can not only enjoy all kinds of dishes from folk dishes of the homeland to modern Western dishes.
Because of the attractive space and menu of The Deck Saigon , visitors to the restaurant are mainly tourists or foreigners living and working in Vietnam, so if you want to improve your English level, then The Deck Saigon is the ideal destination for you.
Bamboo Dimsum
Address: 5th Floor, Vincom Mega Mall Thao Dien, 159 Hanoi Highway, Thao Dien Ward, District 2

Opening hours: 09:30 to 22:00

Price range: 

15,000 VND ~ 60,000 VND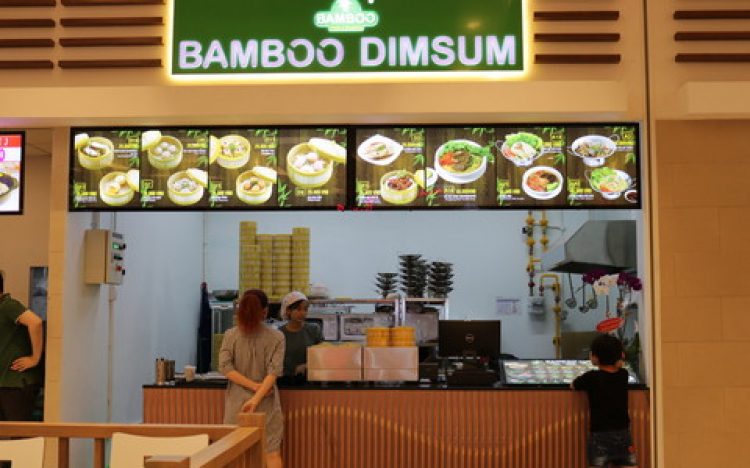 Not only delicious and cheap food but Bamboo Dimsum also attracts diners because of the luxurious and cool space that makes your dinner more comfortable than ever. Besides, the attitude of the service staff is always enthusiastic and agile, bringing the most complete experience.

Located in the sparkling and splendid Vincom Mega Mall Thao Dien, but the dishes at Bamboo Dimsum are relatively cheap on average, although the quality of the food is delicious and beautiful. Typical dishes such as chicken leg, silk spring rolls, shrimp and meat wonton, shrimp and meat dumplings, meat shrimp dumplings, mixed dry noodles, … are all delicious. With noodles, it is cooked softly while retaining the chewiness, and the sauce is extremely delicious. The cakes are steamed very soft, moderate and rich.