Da Nang is a well-known destination with domestic and international tourists because of hospitable residents and magnificent landscapes. Let's explore the most beautiful Da Nang beaches that you should visit!
Lang Van Beach
Lang Van Beach is a tourist destination in Da Nang that deserves to be ranked among the most pristine and beautiful in Vietnam, with fine white sand, very clean and clear. a charming village landscape (Lang Van), mountains, sea and islands.
Lang Van Beach is nestled at the foot of Hai Van Pass, the North of Da Nang city. This place is compared to a pristine fairytale village, carpentry mac. Probably because Lang Van beach has been quiet, peaceful and less known by many people. From Da Nang city, you can travel by motorbike or car to the foot of Hai Van pass, right on the right hand side, there will be a sign to enter the house to park the car. It takes a 15-20 minute walk 2 – 3 km to get there.
After trekking down to the train line, going about 800 meters to the left, there will be a sign of the way down to Van village, this sign is sprayed by people using paint, so it takes a little bit of blur, so you should pay attention. The road down to Van village is opposite the sign. Just go straight down to meet the beach.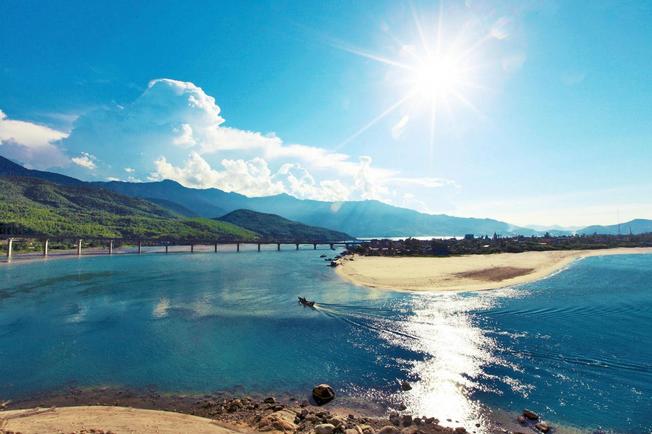 Lang Van Beach is very suitable for those who love to explore and enjoy traveling with friends. Watching the sunset in the afternoon sun, dropping your soul into the space of heaven and earth, the sea breeze here makes visitors feel comfortable and peaceful after tiring pressure of work. An exciting night of camping here will be an unforgettable memory.
My Khe Beach is located in Phuoc My ward, Son Tra district, Da Nang city. As one of 6 beaches voted by Forbes magazine as the most attractive beach on the planet with smooth, white, beautiful and romantic beaches. Coming to Da Nang, no one will miss a fun and relaxing time on My Khe beach.
My Khe Beach is not far from Da Nang city center, so you can travel to My Khe Beach by motorbike, car or taxi. From the city center, passing the Han River and one along the Danang hotels about 2-3 km, you will immediately see the beautiful My Khe beach right in front of your eyes.
My Khe beach is nearly 1km long, releasing your soul with the sun and wind of the sea stretching on the fine white sand that makes visitors irresistible to the charming beauty here.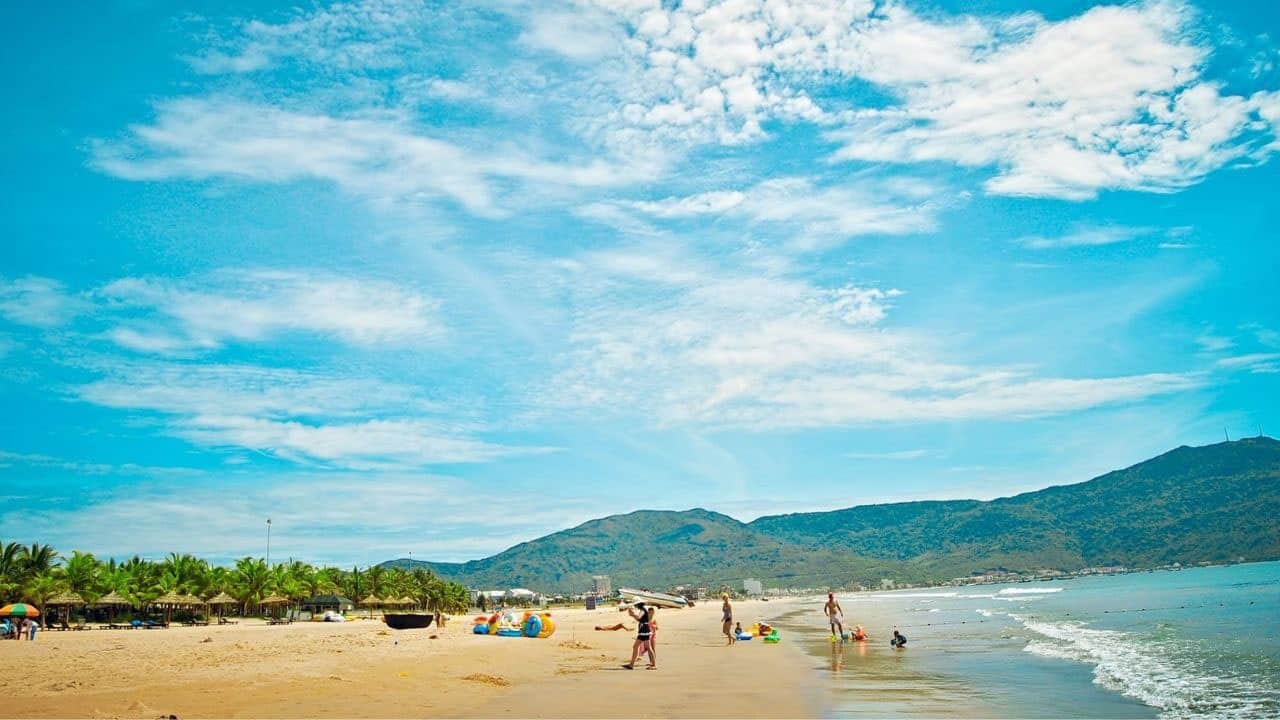 My Khe Beach is planned and invested by the city with a full range of services. Coming to My Khe, you can participate in many marine sports activities such as diving, fishing, windsurfing, canoeing, beach soccer, … Especially on summer or holidays, Da Nang always organizes cultural exchange activities under the theme every year, along the axis of My Khe beach. In addition, visitors can enjoy a variety of fresh and delicious seafood dishes at affordable prices here, which will surely make visitors feel satisfied.
Non Nuoc Beach- One Of The Most Popular Da Nang Beaches
Non Nuoc Beach is located in Hoa Hai ward, Ngu Hanh Son District. This is one of the many pristine beaches, so visitors can admire the impressive beauty here.
Visitors can walk barefoot on the fine white sand to immerse themselves in the majestic natural scenery, listen to the murmuring waves of the sea. Lying on lovely umbrellas under the coconut leaves, sipping some fresh seafood and drinks in the middle of the ocean with relatives or friends, you will find your heart gently and seemingly all troubles in life disappear.
Not only that, visitors can participate in attractive recreational activities such as swimming and scuba diving to see colorful aquatic systems, paragliding on the sea to see Non Nuoc sea from above or games. Surfing to relieve stress or adventure with water motorbikes with those who are passionate about speed, will surely attract tourists when coming here.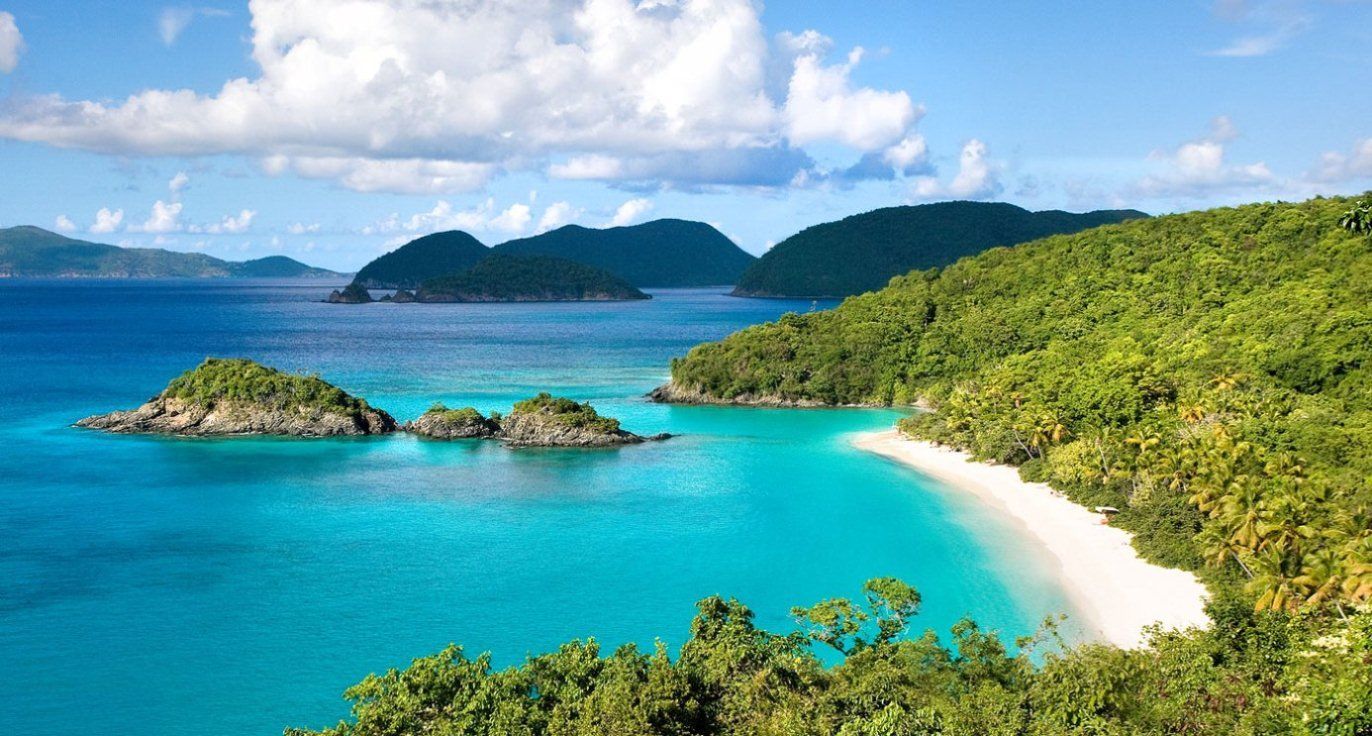 Bac My An beach
Bac My An beach is also an interesting suggestion in your trip to Da Nang. This is the beach with many restaurants, coastal entertainment areas in Da Nang.
The appearance of the road along Son Tra – Hoi An has created conditions for this beach to appear many beautiful hotels and resorts along with many tourist playgrounds for visitors when stopping here. It has also successfully organized major domestic and international events.