Da Nang Vietnam Airport is one of the major international airports in this country, which welcomes many major domestic and international airlines. The number of tourists coming to Da Nang by air is also very huge, that's why information related to this airport is always sought by many people.
Contact Info
Address: Hoa Thuan Tay Ward, Hai Chau District, 

Da Nang City

 .

Phone: (84-511)3.823,397 – (84-511)3.823,393

Hotline: (84) 905920019

Fax : (84-511)3.823,393
Da Nang Airport or Da Nang International Airport with the English name is Danang International Airport – DIA is the largest airport in the central region of our country. This is also one of the three largest airport models in Vietnam, besides Noi Bai International Airport and Tan Son Nhat International Airport
.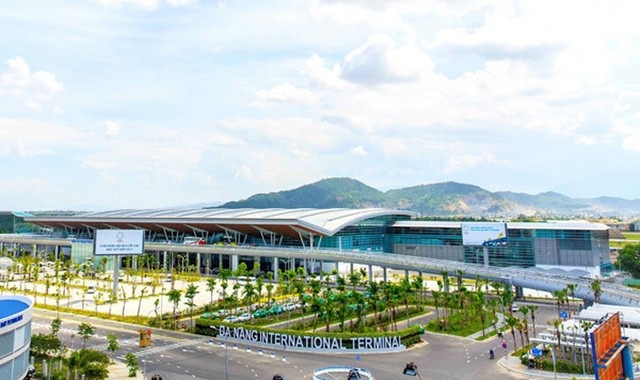 Built in 1940, with a total airport area of ​​about 842 hectares, of which about 150 hectares is the civil aviation area. Up to now, it has been nearly 80 years since its operation, the airport currently has 22 international airlines, and 4 domestic airlines. In 2015, according to information published on a website specializing in ranking airports in the world called The Guide to Sleeping in Airports,  Da Nang International Airport  was ranked 23rd in the top 30 best airports in Asia.
Where is Da Nang Vietnam airport?
This airport address is located at Duy Tan Street, Hoa Thuan Tay, Hai Chau District. From Da Nang airport to the city center is only about 3 km, to Hoi An is 30 km, and the distance to Ba Na is about 23 km, moving from this airport to other tourist attractions in Da Nang also very simple and convenient. Visitors can consult the directions on Google Maps, or ask the locals for directions.
Some airlines at Da Nang Vietnam airport
Domestic Airlines
Vietnam Airlines

Jetstar Pacific Airlines

VietJet Air

Bamboo Airlines
International Airlines
China Eastern Airlines (MU)

China Southern Airlines (CZ)

Korean Air (KE)

Cathay Dragon (KA)

Hainan Airlines (HU)

Asiana Airlines (OZ)

Jeju Air (7C)

SilkAir (MI)

Bangkok Airways (PG)
Convenience service at the airport
Waiting room at Da Nang airport
As one of the most modern airports in Vietnam, the lounge area here is also invested and built very modern, passengers will be provided with free Wi-Fi network, free drinking water, in addition to many other amenities. Other benefits such as reading newspapers, watching TV, etc.
Accommodation and food services at the airport
At Da Nang airport, there are many restaurants, eateries and cafes integrated to serve the needs of eating and to bring convenience to passengers. In addition, passengers who need to find a stopover and rest while waiting for the flight can use the accommodation service provided at the first floor of the airport. In addition, the area near the airport also has many affordable motels and hotels for passengers to choose from.
Air ticket check-in service
This service will help passengers no longer need to stand in line as a guard as before. In addition, it also supports passengers to choose their favorite seats such as: near the window, aisle, or choose a seating area for a group of guests.
Airport support service
With the increasing demand and number of passengers traveling by plane, issues related to booking tickets, flight procedures or a lot of other related information are interested and learned by many passengers. Therefore, the airport support service was born to answer questions, and bring convenience to passengers.
Visa stamping service at the border gate at Da Nang airport
This service will provide detailed information to passengers about the entry visa form at the airport so that passengers can better understand the necessary procedures and documents to complete immigration procedures for foreign passengers. . This service also supports and guides passengers to complete immigration procedures to Vietnam as soon as they arrive at the airport, along with requirements for procedures, writing testimonies, paying fees, etc.
Some notes when checking in at the airport

Check-in time at the airport
Domestic flights: Check-in counters will open 2 hours before take-off time, 40 minutes before departure time will be closed

International flights: Check-in counters will open 3 hours before take-off time, 50 minutes before departure time will stop working

Luggage storage

To ensure safety and avoid loss of luggage, before boarding, you should wrap your luggage with a plastic bag.
With checked baggage, you should wrap it carefully and re-weigh it to avoid exceeding the airport's prescribed weight.
To avoid lost luggage, you should stick a small piece of paper with your name, phone number, email, home address on your luggage.
The identification documents you need to check and store carefully during the trip.