Walking around Ben Thanh Market, you can easily find your favorite items because it is various in types and designs. However, if you only go to Ben Thanh market to shop, you can not enjoy all the interesting features of the market. Let's  explore what to eat at Ben Thanh market.
Dishes in Ben Thanh Market
Bun Mam
Bun Mam originated in the Western area. For a long time, bun Mam has become a special food of Ben Thanh market that anyone should enjoy once in their lives. The stall situated on Phan Boi Chau Street (At East Gate of Ben Thanh Market), Bun Mam in here has a delicious flavor, combined with many seafood such as snake-head, sugpo prawn, cuttle, belostomatid, … and roasted pork . All mentioned ingredients are selected precisely and create a dish that you only try once will remember it forever.
Each bowl of Bun Mam costs 65,000 VND.
Bun Rieu
Residents live in Ho Chi Minh City are familiar with Bun Rieu stall on Phan Chu Trinh street. This dish is not only attracts local customers but also foreigners. Bun Rieu is a familiar and idyllic dish for breakfast and luch of people in Ho Chi Minh City. This dish in Ben Thanh Market is considered to be delicious with unique cooking method.
Not same as common method, crabs in here are made into big rolls. Besides meat of crabs, there also has shrimp and other special ingredients. Because of good combination, dish is not greasy and stiking.
Banh Beo
Banh Beo stall located in Ben Thanh Market is very well-known. Each plate of banh leopard in here costs 20,000 VND with a lot of toppings. Moreover, a special sauce is prepared precisely has sweet and sour taste that is very flattering.
Unlike many places, banh beo in here is made quite small, the shape is round, and it is chewy. The filter cake is also added to the fresh shrimp. Banh beo in this place is sold by the original owner of Hue, so it retains the full flavor of Thua Thien.
Porridge
A small stall situated in the dining area at gate 7, to the west of Ben Thanh market. this place attracts table companions from the first view with colorful tea bowls: green of com, yellow of bananas, corn, lemongrass beans, white coconut milk, purple taro, red dew with pomegranate seeds …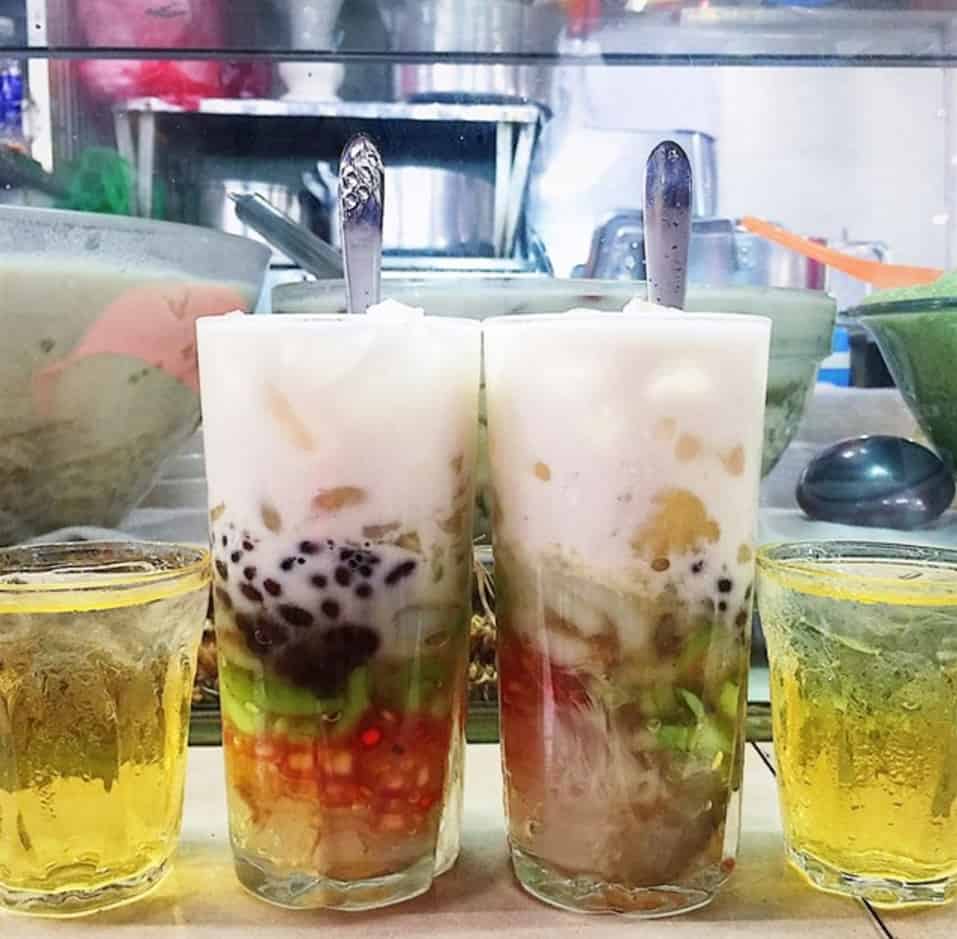 Order a cup of green bean tea, the loaf fibers are made from rice flour and flour, chewy and fragrant green with pineapple leaves. Mashed green beans and chewy pancakes combine with the store's signature coconut milk to create a very interesting feeling to enjoy. A cup of tea here costs from 15,000 – 25,000 VND.
Bun Suong
In spite of originating from Tra Vinh, the flavor of Bun Suong in Ho Chi Minh is seemly better than that in the origin. That is because the cooking method has been Saigonized, such as the less salty broth, which adds a lot of sweetness, as well as the bigger shrimps.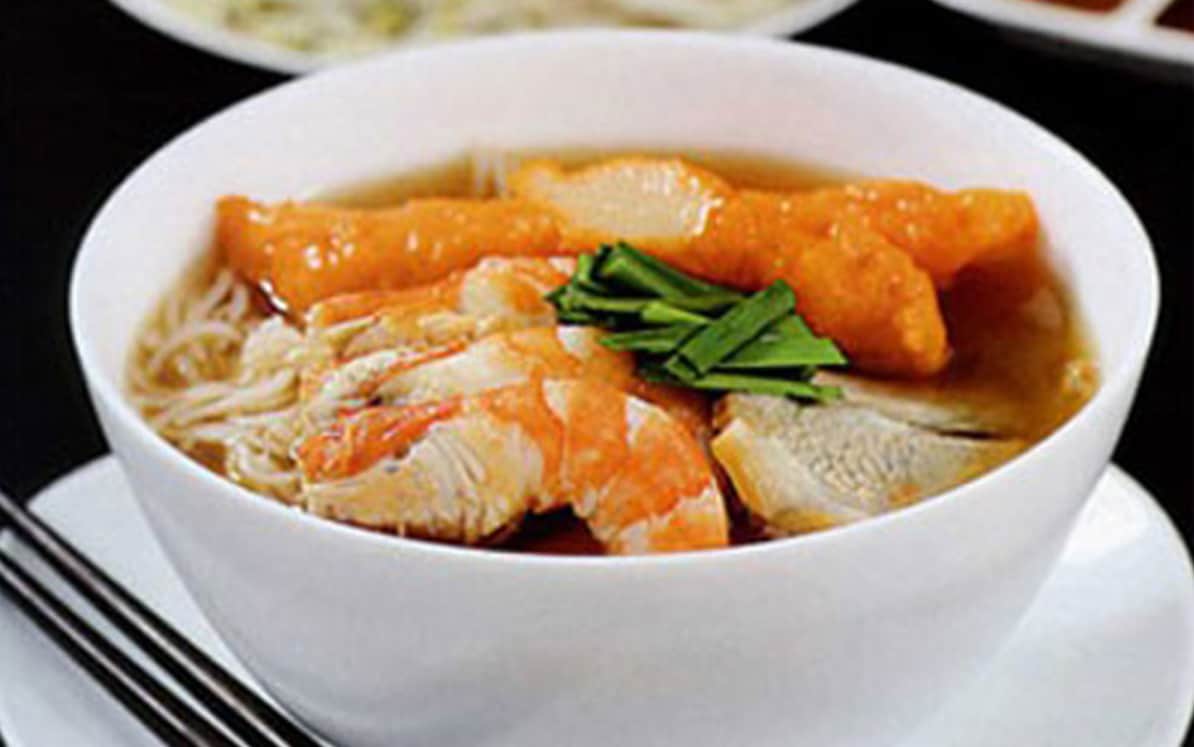 It looks so simple, but when you eat, it makes you feel special because "suong" is also dipped with a delicious sauce, besides abundant added vegetables.