Many people are afraid of not being able to book Son Doong Cave tour because of the full space. In fact, owning an expedition is not difficult.
Son Doong Cave Expedition is full until 2020
Son Doong Tour is licensed by Quang Binh to exploit annually or several years. Currently, the mining company is allowed to welcome guests until 2020, and starts to open for sale from July. According to the organizera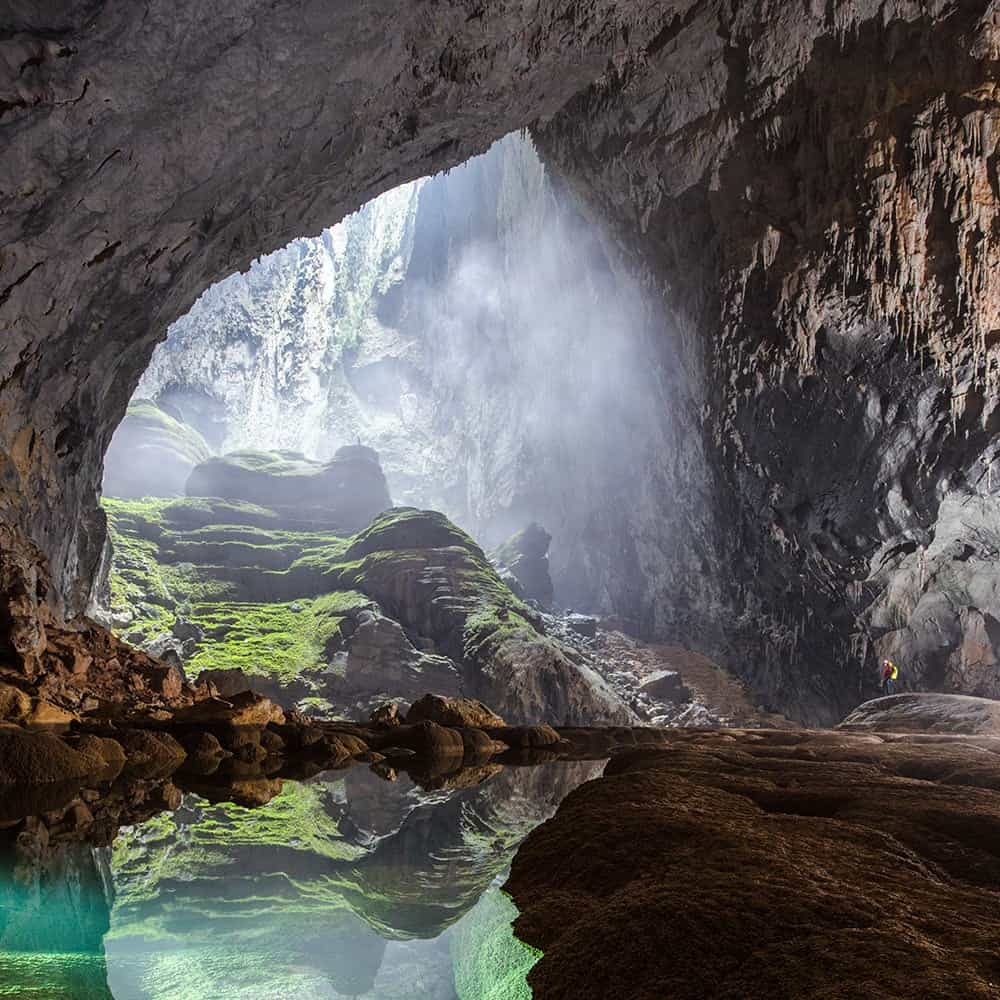 , the Son Doong expedition tour in the coming time still has a lot of vacancies.
Participants must register in advance and wait for a long time
Son Doong welcomes visitors from January to August, but the tour is open for sale all year on the website. Guests can book tours at a time that suits the accommodation schedule and availability. Therefore, it is possible to book the tour from now, but not until the middle or the end of the following year. In the case of sudden cancellation of a tour, new people can book a tour and go right away without having to wait.
Participants must undergo strict health checks before going
According to cave experts, Son Doong tour is not too difficult to go as many people think. If anyone went to Ta Nang – Phan Dung road, or climbed Mount Fansipan (by road), you can go to Son Doong. Or simply take the stairs in a 10-storey building without shortness of breath or dizziness to be able to go.
In Son Doong, there are sections such as going down the cave door or climbing the Vietnamese wall, forcing the use of specialized safety equipment to move safely, not too difficult.
When signing up for the tour, you will have to answer questionnaires related to health such as whether there are diseases (high blood pressure, heart attack, asthma, or joint disease) that can affect the tour. This is how the company has a more thoughtful service plan, not a strict medical examination process. The fact that tourists respond to the correct information will help experts and service staff to understand the information, and to ensure the safety and health of visitors during the trip.
Participants must know how to swim
The Son Doong expedition tour does not require visitors to know how to swim because most of the swimming process is just knee-high, there is no part where swimming is required. When you come to the camping areas where you want to swim, you are equipped with life jackets and swim at the right place to ensure safety
Participants must carry all their belongings on their own during the journey
Guests only need to bring their own drinking water, camera, camera and personal belongings to use during the day. The visitor's items used at the campsite every night, safety equipment, food and other items will be brought into the campsite by the porter.
Only Western visitors can participate in Son Doong Cave Tour
According to the organizer, the number of Vietnamese tourists has been increasing year by year. In 2018, the number of Vietnamese tourists conquering Son Doong was 220, equivalent to 25% of the total number of visitors. This number is expected to continue to increase in 2019.
USD 3,000 is paid for tour Son Doong Cave
In the tour price of 3,000 USD per guest, 10% VAT, 660 USD entrance fee and forest environmental services are paid to the management board of Phong Nha – Ke Bang National Park.
Each Son Doong tour has a maximum of only 10 guests to ensure safety and preserve the cave. Each group of 10 people will have 22 porters to carry luggage and food throughout the journey, 5 safety assistants to assist guests during the tour, an international guide, an English cave expert, two The chef and a ranger.